Keratoconus is an eye condition in which the shape of the cornea becomes distorted. The cornea is a clear structure that covers the front of the eye and does 85% of the focusing of the light as it passes through the eye. In a healthy eye, the cornea curves like a dome. In an eye with keratoconus, the center of the cornea slowly thins and bulges so that it sags and has a cone shape distorting vision.
Symptoms include:
Difficulty driving at night
Halo's and ghosting, especially at night
Eye strain
Headaches and general eye pain
Eye irritation and excessive rubbing of the eye
What is the treatment for keratoconus?
The primary treatment options for keratoconus are contact lenses and surgery. In the very early stages of keratoconus, vision problems can be corrected with prescription glasses or contact lenses. As keratoconus progresses, special gas permeable contact lenses may be necessary. Advanced keratoconus may require surgery. There are new treatments for this condition being introduced all the time and by speaking with an expert you are sure to get the best care.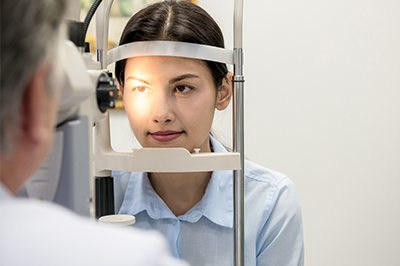 Our Locations